SAT & ACT Private Tutoring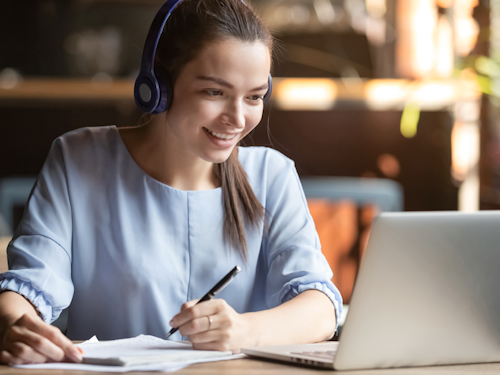 Our private tutors are dedicated educators well versed in all test subjects and adept at tailoring lesson plans to each student's individual needs.
Online tutoring with advanced screen sharing and interactive whiteboard technology helps students learn more effectively while also limiting unnecessary exposure.
Private tutoring students receive complementary PDF copies of our 200+ page course guides along with full access to our exclusive SAT & ACT online courseware (coming Fall 2020).
Founder of Marin SAT Prep, Adam Piacente is a retired attorney who designed and taught some of the very first law school courses in online legal research. He is the author of a number of textbooks on the subject as well as author and co-publisher, with Lexis Publishing, of the official launch guide for the lexis.com legal research service.
After deciding to transition from law but continue teaching, Adam took a position as a private test prep tutor and soon began developing new methodologies that proved so effective, Adam started his own education company.
In addition to private tutoring, Adam teaches classes to students in the Huckleberry Wellness Academy and at San Rafael High School. He also speaks on admissions testing at Terra Linda and Novato High Schools. Adam is available to speak with your group. Please contact us for more details.
Adam is also a member of Marin Promise Partnership's College Enrollment Action Team (CEAT). Committed to helping close the educational equity gap, Marin SAT Prep is proud to assist educational and non-profit organizations in finding innovative ways to provide college aspirants at all income levels access to quality, affordable test preparation.
Students and Families Say . . .
"Yesterday I found out that I got into Stanford.

You were such a big part of the process for me,
and without your help I would never have done
well enough on the tests to make it."
"I have kids not believing that I made a
300 point leap and asking how I did it.

I told them about you so expect
more juniors to be coming your way."
"(My home school student) scored
800 on her SAT Math II Subject Test
to go along with a 36 on the ACT!

She will be attending MIT in the Fall!"
"(My daughter) absolutely loved working with you.
She said that you were very structured, organized
and your calm mannerism spoke very well to her.

She truly never minded going to see you,
even after a long day at school."
"Your work with (my daughter) really paid off!

She was accepted early decision to Dartmouth!"
"(My son) did better than he's ever done
on standardized testing.
 
He credits you!"
"Another success story for Marin SAT Prep!

(My daughter) just ended her College Apps work
with the word from Columbia University.

Off to NYC in the Fall!"
"You're worth every penny."
"Just wanted you to know that (my son)
was accepted to Cornell today.

His 34 ACT and 800 Math II scores
I am sure played a big role!"
"I'm so happy for and proud of (our niece).
We can't thank you enough.

You delivered what you promised!"
"(My 12 year-old daughter) did extremely well
on her SAT tests and was named a
Caroline D. Bradly Scholar
by the Institute for Educational Advancement."
"I just got my score!

Woot!"
"I just wanted to let you know how grateful I am for your
guidance and knowledge you've shared with my son.

(He) was able to raise his ACT score from 28 to 33.
Thank you so much for helping him achieve his potential."
"You are the greatest!

(Our daughter's) higher SAT Math score undoubtedly made
a critical difference in her gaining admission to UCLA."
"(My son) got a 790 out of 800 on SAT Math.
It was amazing.

Math was what we were zeroed in on for
engineering schools and you did a phenomenal job."
"You've vindicated my daughter's
faith in herself, my faith in her,
and my initial judgment that you were DA MAN.

Amazing improvement due to your counsel!"
"(My daughter) ended up being
a National Merit Commended Scholar.

Tufts University in Boston it is!"
"We are so thrilled and grateful.
Thanks again!

I hope it does the trick for college.
Oh, what a tough year it is out there."
Let's talk about your scores!
We respect your privacy and will NOT share
your personal information with anyone else.